Referees are essential components of every game. It's their job to award points scored, call penalties, monitor skater and spectator safety, and ensure that the game stays legal, fair and flowing. Refs do not participate in contact, but need to complete their own skate skills and rules knowledge requirements.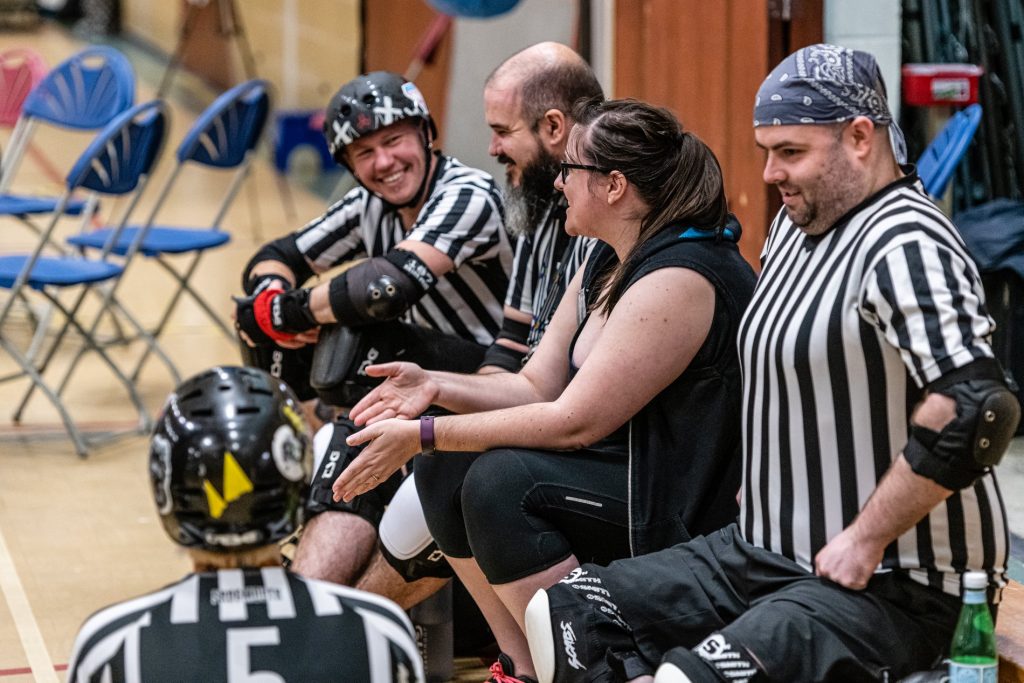 Non-Skating Officials are just as vital. These roles involve starting and ending each Jam, tracking and timing penalties and keeping score. These are non-contact off-skates roles, which can be a brilliant introduction to the sport for skaters wanting to learn more. However many NSOs choose to specialise in these roles instead of pursuing skating. Others will do a little bit of everything! We always need NSOs for scrims (practice games) and can offer shadowing for those who'd like to try it out.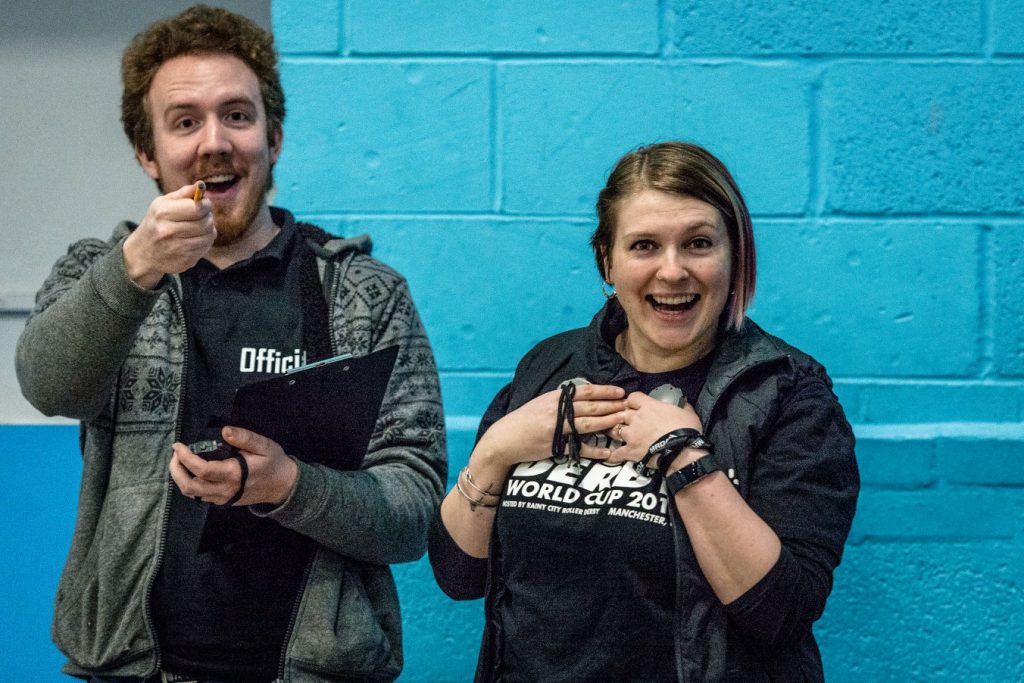 Each of these roles is valued highly, as the game cannot be played without them working together. Being involved in any aspect of roller derby, whether it's skating or officiating, will introduce you to an amazing new community of friends across the UK and beyond. If you're interested in becoming an official with ORD, please get in touch.